Do you ever stumble upon a quote and feel like you were MEANT to see those words right at that moment? Well, whenever I find myself scrolling through pinterest (which let's be honest happens daily) I tend to stumble across these quotes. The quotes always seem to be JUST what I need to see! So I figured I would share a few of my favorites, because who knows…it could be JUST the quote YOU need to see!
I am painfully realizing I am not a child anymore, and that the world is not full of kind-hearted people…(tough to learn I know) but a good friend and coworker showed me this right in the middle of a very boring faculty meeting and it was JUST what I needed to see!
It is this thought that gets me through my toughest days of teaching. If just one child thinks this because of me I would feel a HUGE sense of accomplishment.
This is a quote from one of my favorite authors…Markus Zusak (from the book I am the Messenger). I just love it because it is so true. Some people just have this aura about them that truly shines.
4.
If you can't tell a trend, it has been a rough week…I have been told a teacher's life span is three years and I am hitting that mark right now. Don't get me wrong I absolutely LOVE my job. I LOVE the parents and kids at my school, I LOVE the people I work with…it is just all the other crap that goes along with teaching…all the POLITICS that stress me out!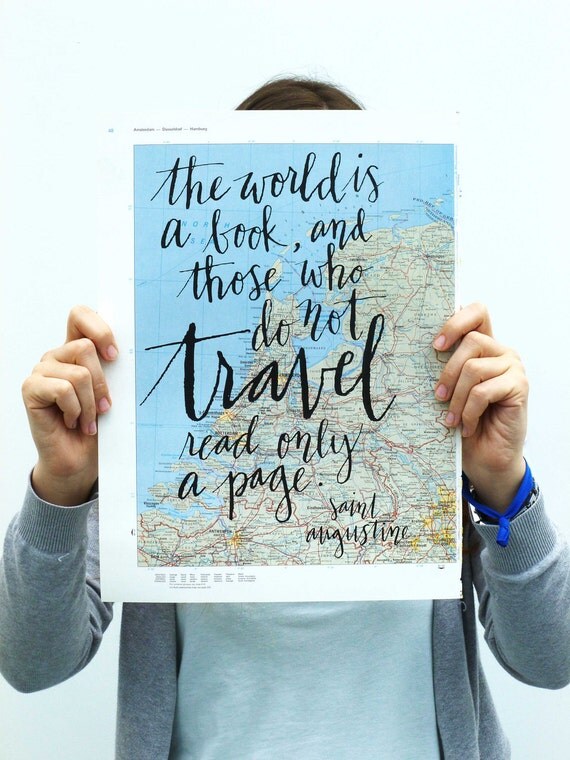 source YOU CAN BUY THIS PRINT ON ETSY
Okay so I wouldn't be true to myself is I didn't share a quote about traveling…honestly traveling is truly my passion. No lie I emailed my dad this week saying "can I quit my job and just travel the world PLEASE?" Unfortunately I haven't figured out how to make that work just yet…